*European images shown
A return to roots that defines the future.
It's one of our most iconic models, reimagined from its classic soft top to its 4MATIC® all-wheel drive foundation.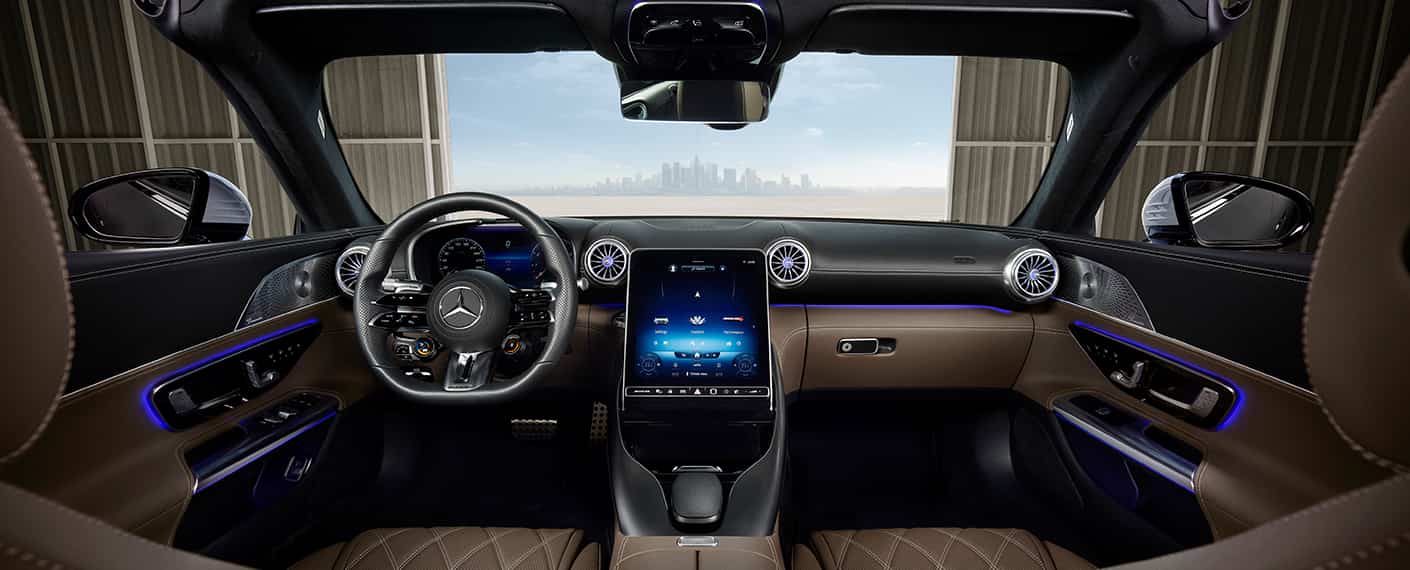 An all-time classic, better than ever.
The original SL was one of the vehicles that cemented the status of Mercedes-Benz. You might think there's nothing left to prove, but its modern descendant insists otherwise: It's been outfitted with the latest intelligent drive and safety features for new levels of confidence. Its exterior makes its SL lineage unmistakable, even as its aerodynamic form and AMG®-specific grille suggest a thoroughly modern approach to performance. And a handcrafted AMG® 4.0-liter V8 engine pushes it to new limits of power.
The SL's basis is a completely new vehicle architecture. Meticulously developed by Mercedes-AMG, it consists of an aluminum space frame with self-supporting structure. The chassis itself features an intelligent material composition with high aluminum content and new fiber composites. This allows for high comfort, precise driving dynamics, optimal packaging and sporty body proportions. Just like the original SL in 1952, as well as icons like the Gullwing and others since, the 2022 model was first conceptualized on a blank sheet of paper. Not a single component was taken from the preceding SL model or a similar model like the GT, making it a completely unique automobile.
Within the vehicle, fine materials and meticulous workmanship help accentuate the minimalist approach. The completely redesigned interior features a 2+2 seating configuration for the first time since 1989. This makes the SL even more spacious and versatile. And if the extra seating isn't needed, a deflector protects front seat passengers from wind at the back of the neck. As for the seats themselves, the avant-garde design makes them appear lighter and sleeker with fully integrated headrests and ideal ergonomics.
At the center of the space sits the 11.9-inch multimedia touchscreen. Positioned vertically, it flows naturally from the lower section of the instrument panel and can be electrically adjusted to reduce glare when driving with the top down. The driver display and available head-up display round out the digital cockpit where the hardware and software have been extensively enhanced. But throughout the SL, you'll notice a conscious effort to create a seamless blend of analog geometry and digital screens, something the designers refer to as "hyperanalog." The result is an interior that feels true to the tradition of the classic SL Roadster, but reinvented for the modern era.